This catalogue presents the exhibition "Calvin in America" which displays many rare books, paintings, engravings, objects… as well as a virual reality experience and various audio and video clips.
Available in English or French
Size 16,5 x 21,5 cm, 156 pages
Geneva, December 2020
CHF 14.00 at the MIR shop
If you would like to have your book shipped, please fill the form below.
Your order will be sent with an invoice including shipping costs.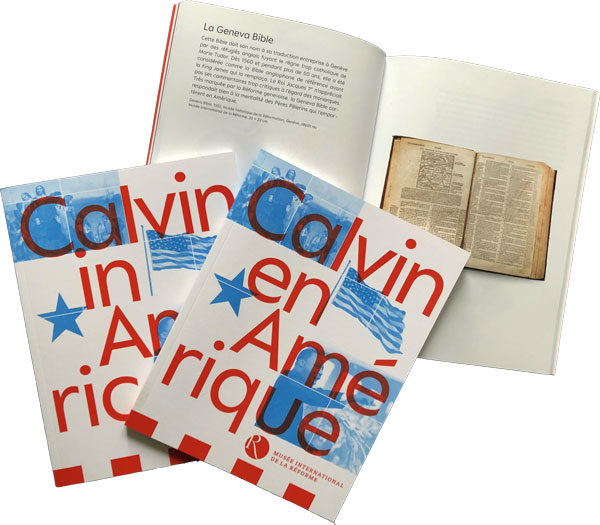 Order details: