Saturday, December 7th 2019 at 3.30, 4.30; 5.30 and 6.30 (in French)
During the festivities dedicated to the commemoration of the Escalade, visitors will be immersed in the heart of the events that shook Calvin's city at the beginning of the 17th century… The life and work of the famous Theodore Beza, who was in Geneva during the December 1602 events, will be explained to you during this special guided tour.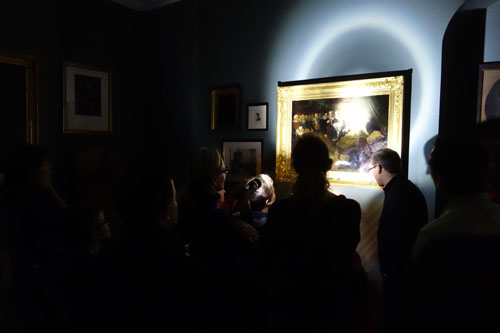 Find out more about this exciting story during a 45 minute tour in the dark: you will be given a flashlight and a chance to feast on the traditional "Marmite", a pot made of delicious Swiss chocolate!
Family audience
Single price CHF 6
Registration on site from 3:00 PM
(limited number of visitors)
And, to better understand the Escalade,
don't miss Olivier Fatio's and Béatrice Nicollier's
conference on Wednesday, December 4th (in French).