The early days of European colonization of North America were marked by opposing waves of identitarian closure and tolerance. Places like Pennsylvania and Providence, a hospitable colony founded by Pastor Roger Williams, encouraged the latter.
Roger Williams (14)
Roger Williams (1603-1684) founded the colony of Providence near Boston in 1636. He guaranteed religious freedom within its perimeter. He also approached the Native Americans to learn their language. His statue stands on the Reformation Monument in Geneva. The book he carries under his left arm is entitled "Freedom of Conscience". To the statue's early 20th century designers, Williams' presence on the Reformation Wall was intended to mark the importance of the United States in the emergence of tolerance in Geneva and in Europe.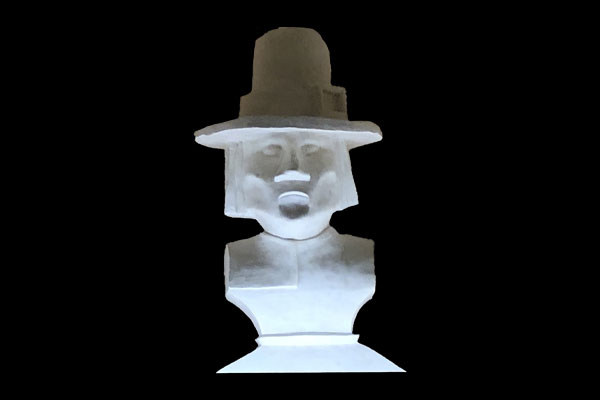 Roger Williams, casting of his head made by Pablo Rezzonico
on the basis of his statue made on the Reformers' Wall in Geneva by Paul Landowski.