During the transformation work, MIR will not be able to fulfill your orders.
We thank you for your understanding.
Come visit the museum shop at the MIR for presents, souvenirs and books (no international shipping)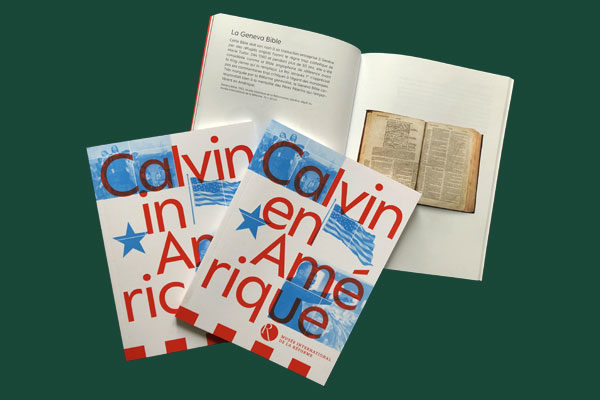 Books
Calvin in America – Exhibition catalogue
This catalogue presents the exhibition "Calvin in America" which displays many rare books, paintings, engravings, objects… as well as a virual reality experience and various audio and video clips.
Available in English or French – CHF 14,00 at the MIR shop or send by post upon request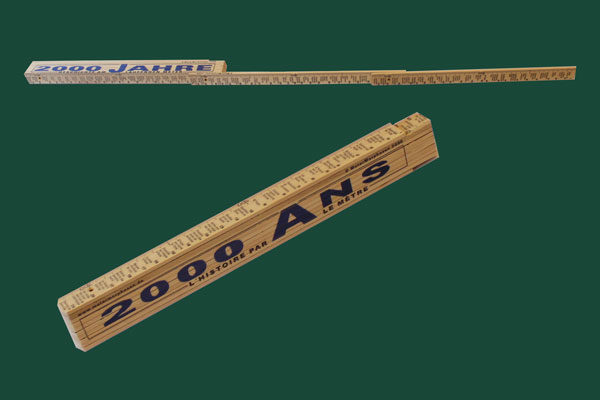 Accessories
2000 ans d'histoire
Double mètre historique en bois
CHF 20.00
En français, anglais, allemand ou italien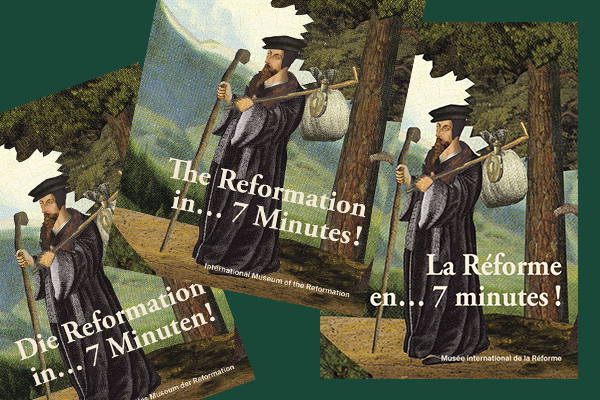 Books
"The Reformation in… 7 minutes!", the book
The script and images of the MIR's new seven-minute film.
CHF 10.00 at the MIR shop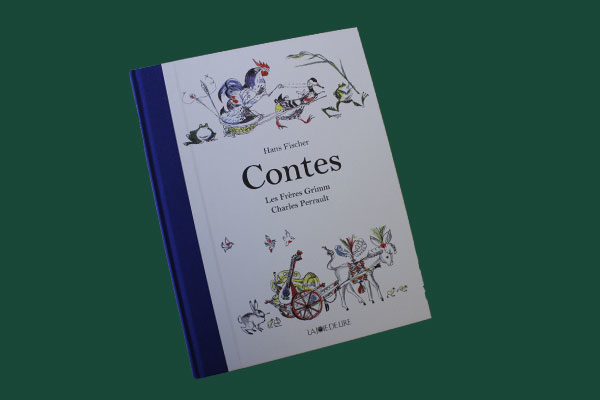 Books
Contes des Frères Grimm et de Charles Perrault
De merveilleux contes avec des dessins de l'illustrateur Hans Fischer.
CHF 29.00 à la boutique du MIR
Books
Mes p'tits contes du canton de Genève
Une collection pour faire découvrir aux enfants la magie des contes de leur canton.
CHF 8.00 à la boutique du MIR.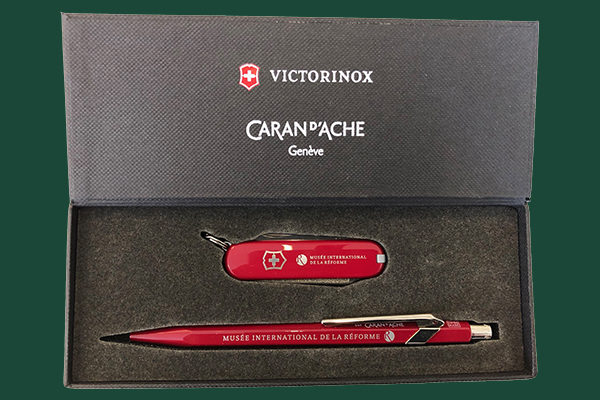 Accessories
Coffret Victorinox – Caran d'Ache
Magnifique coffret rassemblant un canif Victorinox et un stylo bille Caran d'Ache.
Un cadeau utile et élégant.
CHF 30.00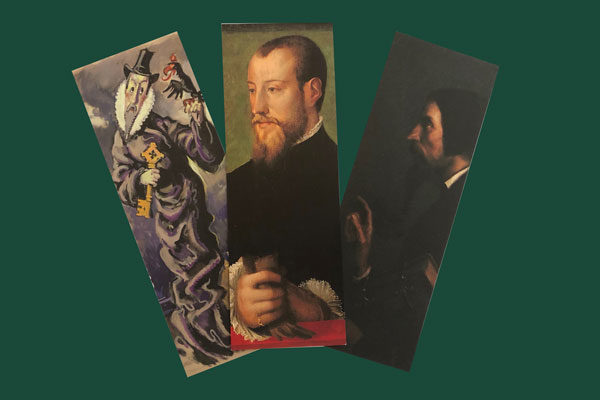 Accessories
Bookmarks
A popular gift. Various pictures available.
from CHF 2.00 to 3.00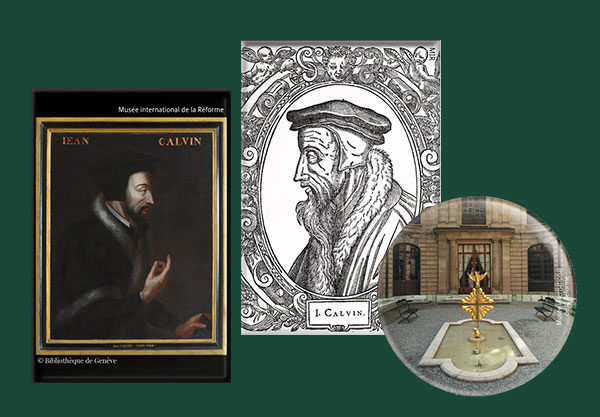 Accessories
Magnets
To decorate your fridge or any other surface. Various pictures available.
CHF 4.00  pièce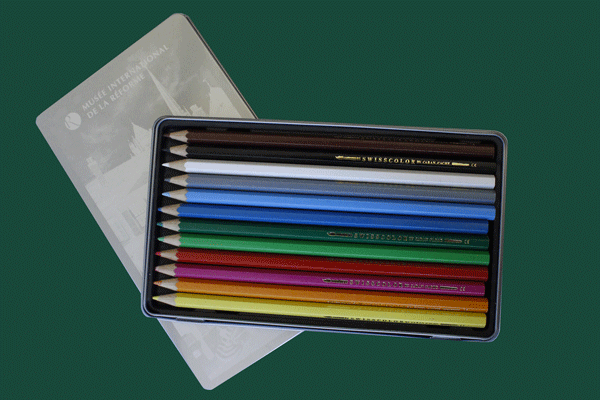 Accessories
Boîte de crayons de couleur Caran d'Ache
Douze crayons de couleur dans une boîte métallique matte.
CHF 12.00 à la boutique du MIR.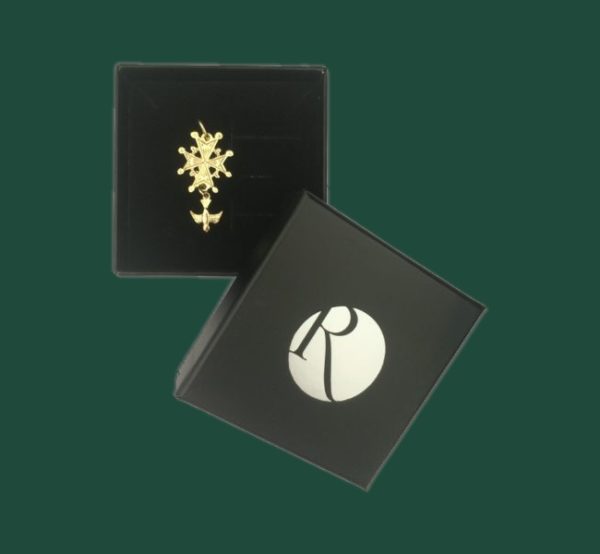 Jewellery
Huguenot Crosses
Wide choice of Huguenot crosses in various gold, silver or alloy models, and in different sizes.
CHF de 15.00 à 680.00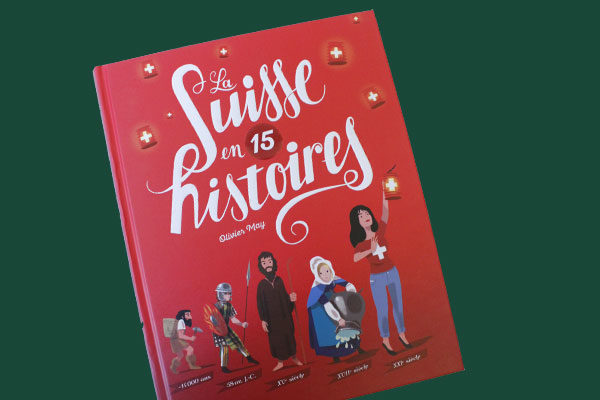 Books
La Suisse en 15 histoires
Des aventures richement illustrées où se mêlent récits fictifs et faits historiques pour une première approche de l'histoire suisse.
CHF 25.00 à la boutique du MIR.
Food
Little Luthers
A MIR exclusive: delicious chocolates made by Swiss chocolatier Auer. They come in different flavours : "caprice", an almond praline, or "palais d'or", 68% dark chocolate ganache, a grand cru from Madagascar. Mixed boxes of 4, 9 or 16 pieces.
CHF 9.00 / 18.00 / 26.00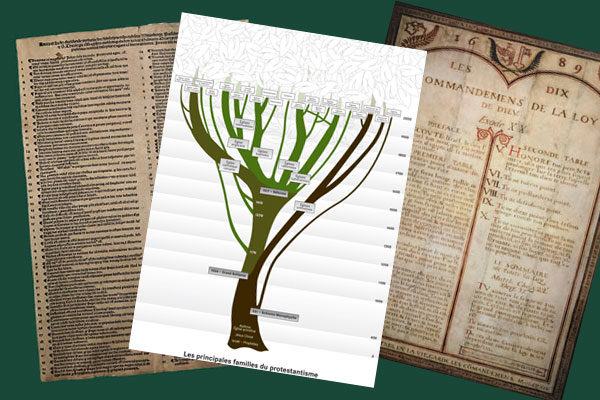 Accessories
Posters
Divers posters : Fac-similés des 95 thèses de Luther, les Dix Commandements, Arbre des principales familles du protestantisme.
Format env. 30 x 40 cm - CHF 10.00 la pièce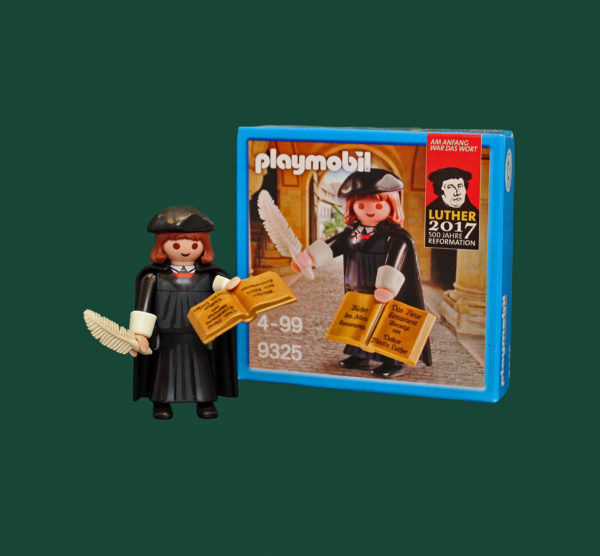 Toys
Playmobil Luther
A fun classic.
CHF 10.00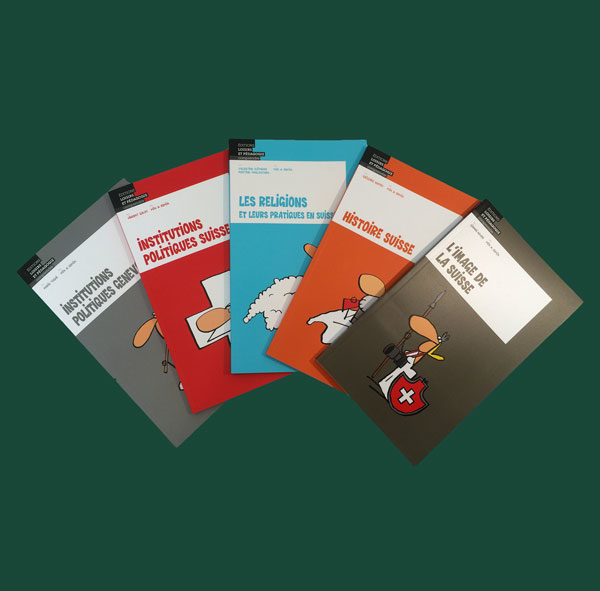 Books
"Loisirs et pédagogie" Publishing
A selection of books on Switzerland illustrated by famous Swiss illustrator Mix&Remix.
"Swiss Democracy in a Nutshell", "Swiss History in a Nutshell", "Swissness in a Nutshell".

From CHF 15.00 to 23.00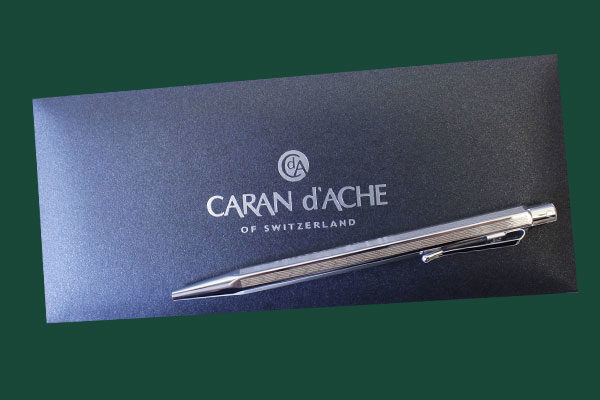 Accessories
Stylo bille Caran d'Ache en argent
Silhouette hexagonale et motifs guillochés dans un élégant coffret.
CHF 100.00 à la boutique du MIR.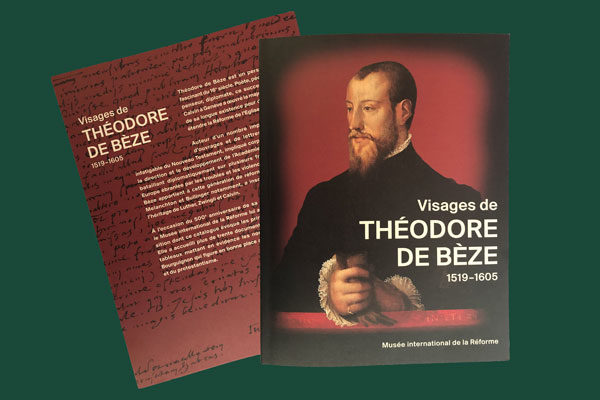 Books
Exhibition catalogue "The Many Faces of Theodore Beza" (French only)
CHF 12.00 at the MIR shop.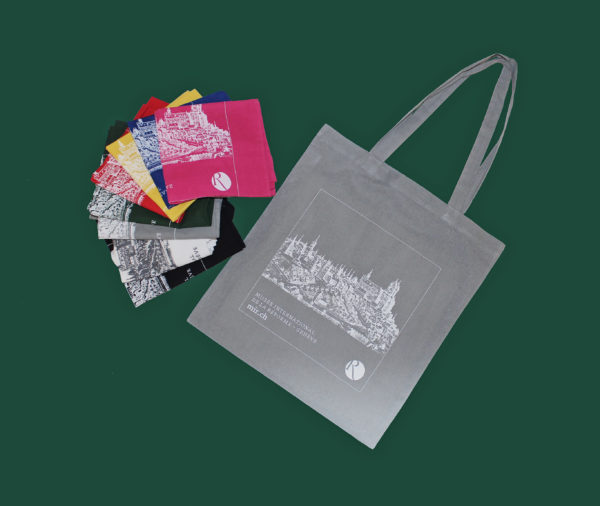 Accessories
Tote bag
Practical and fun, several colours available.
CHF 5.00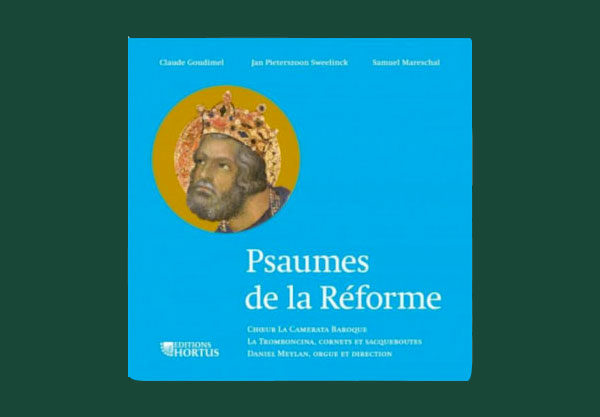 CD
Psalms from the Reformation
La Camerata Baroque, Daniel Meylan organ and direction, Lyon, Hortus
CHF 15.00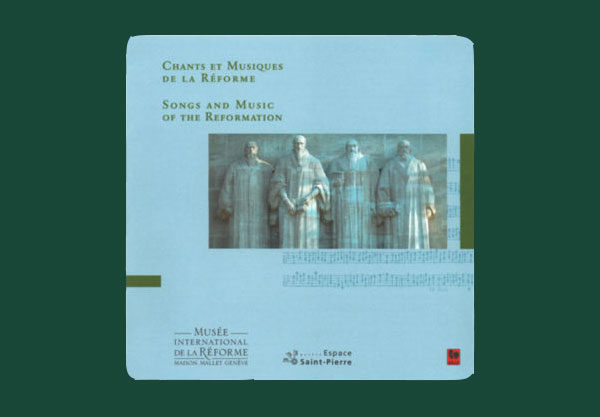 CD
Songs and music from the Reformation
Selection of psalms, hymns, organ music and Malagasy songs
CHF 15.00