Pulpit from the Desert of Monteils (Gard)
This fabric-covered structure was used as a pulpit by pastors to preside over clandestine religious services after the Revocation of the Edict of Nantes. It could be dismantled for secrecy and easy transportation. One can get a glimpse of how such pulpits were used in the engraving reflected in the room's mirror, as pictured on this photograph.
This pulpit belonged to the Vézénobres parish and was given to the Musée du Désert in Mialet, and is currently on loan at the MIR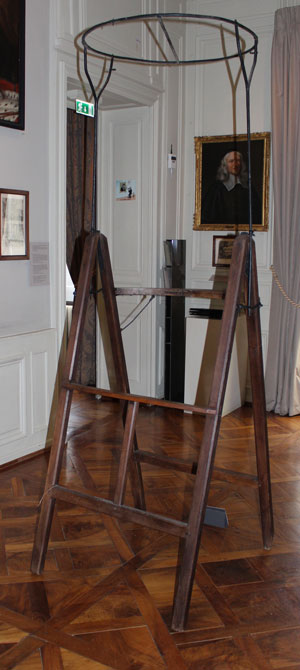 Wood and iron, uprights in chestnut, wrought iron upright and support for the voice box, folding desk in walnut, pine seat redone in 1992. Lack of floor and canvas of the voice box.
You can see one in situation on the print hanging against the mirror in this room.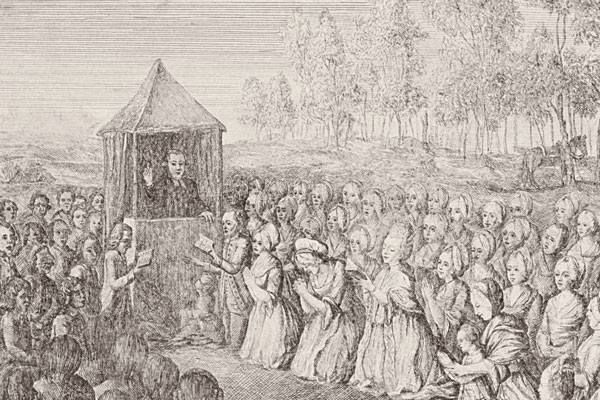 Discover the video clip that the MIR made as part of the #CultureChezVous campaign in April 2020 (in French)