The Luther effigies painted by Lucas Cranach the Elder, who was his official portraitist and close friend, became over time the emblems of the Reformation.
Cranach the Elder was one of the pillars of artistic creation in north-eastern Germany in the first half of the 16th century. Together with Hans Holbein the Younger and Albrecht Dürer, he is considered to be one of the leading representatives of the German Renaissance.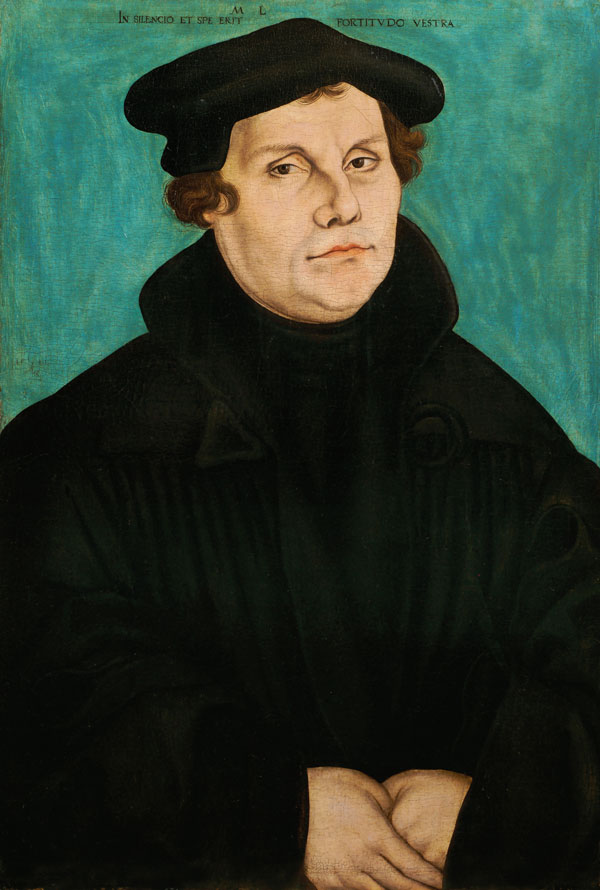 Lucas Cranach the Elder (and workshop), Portrait of Martin Luther, 1530.
Private collection, Geneva. Exhibited at MIR, Geneva.