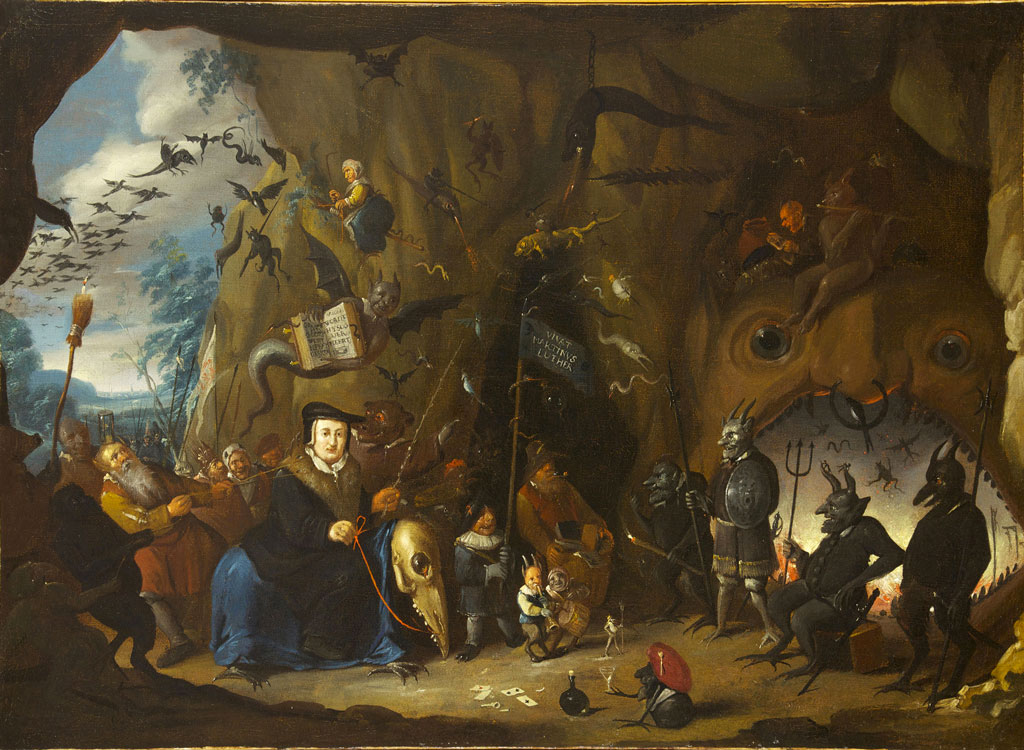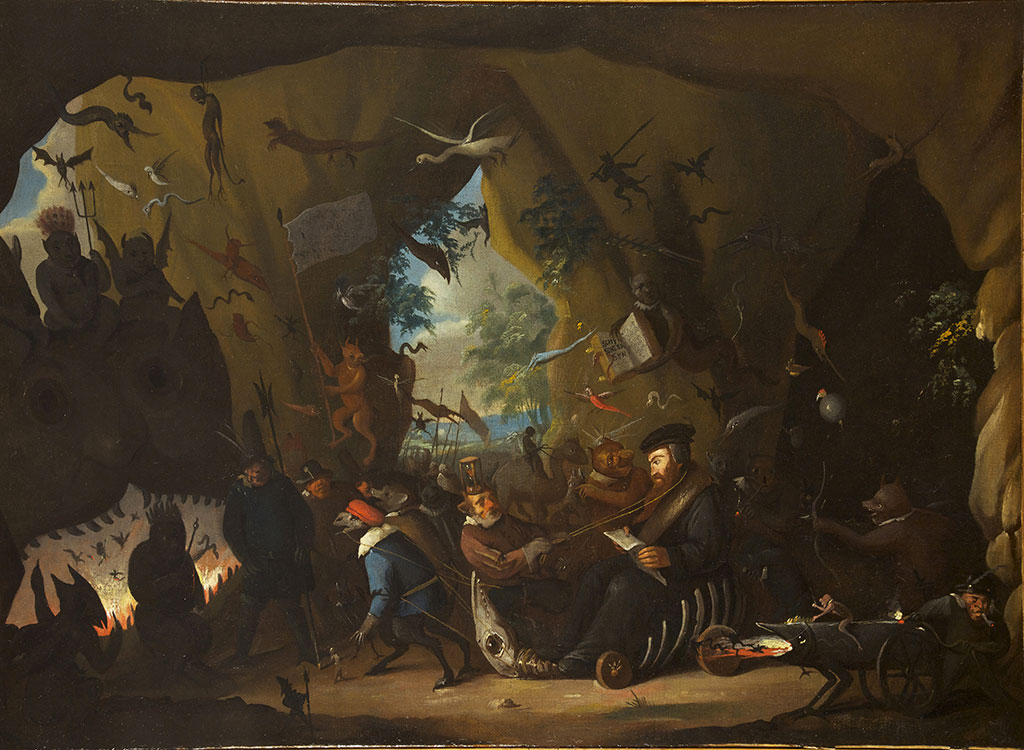 Purchased thanks to donations by the Hempel family,
François Micheli and Lorenzo Pedrazzini.
This pair of paintings depict Luther and Calvin accompanied by a cortège of devils, triumphantly entering hell, as if returning home, and gleefully welcomed by their subjects. They no doubt were created in response to anti-Catholic engravings showing the triumphant entrance in hell of the Catholic Church. Their intended audience was likely a group of Dutch supporters of the English Catholic party of James Stuart, who was dethroned in 1701.