In a certain way, the optical instrument known as the magic lantern is the ancestor of the slide projector.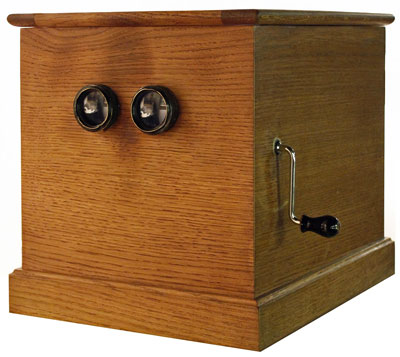 It comprises three components: a light source, a lens and, between both these elements, a painted glass plate. Passing through the plate and the lens, the light projects the image.
These plates, made in the second half of the 19th century by Molteni in Paris, contain Biblical illustrations by famous French artist Gustave Doré (1832-1883).