This early work was painted by the famous Swiss painter Albert Anker (1831-1910), known mainly for his genre painting.
In 1854, Anker abandoned his theological studies to devote himself to art. It was in 1859 that he painted this commissioned portrait. The painter drew inspiration from several characteristic elements of Calvinian iconography: the emaciated figure of the reformer, his long nose and his beard, his hat and dark clothes, the Bible under his arm, his hand gesture…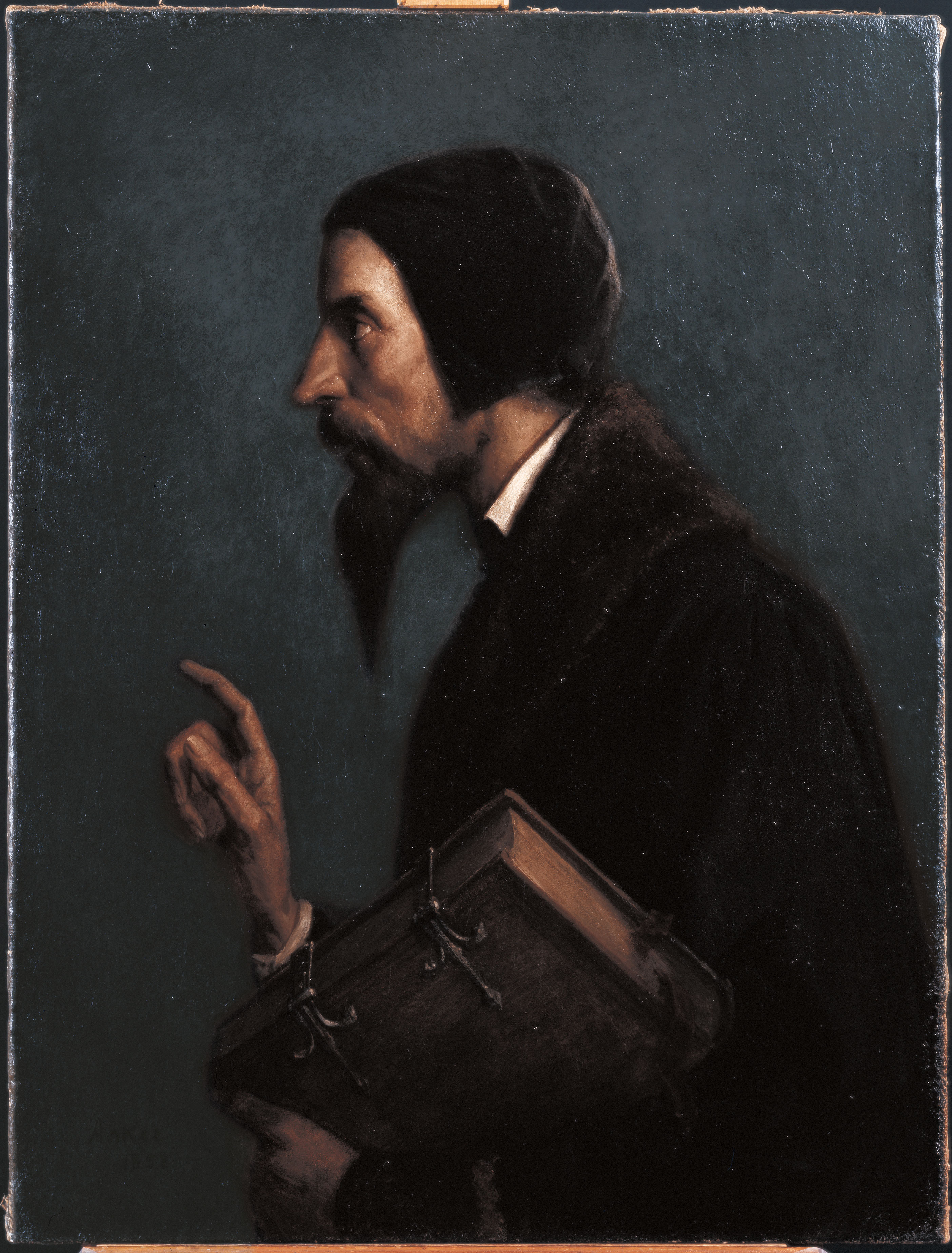 Albert ANKER (1831-1910), Portrait of Calvin, 1859. © Musée historique de la Réformation, Geneva. Exhibited at MIR, Geneva.