Prepare your visit
Ticketing
Next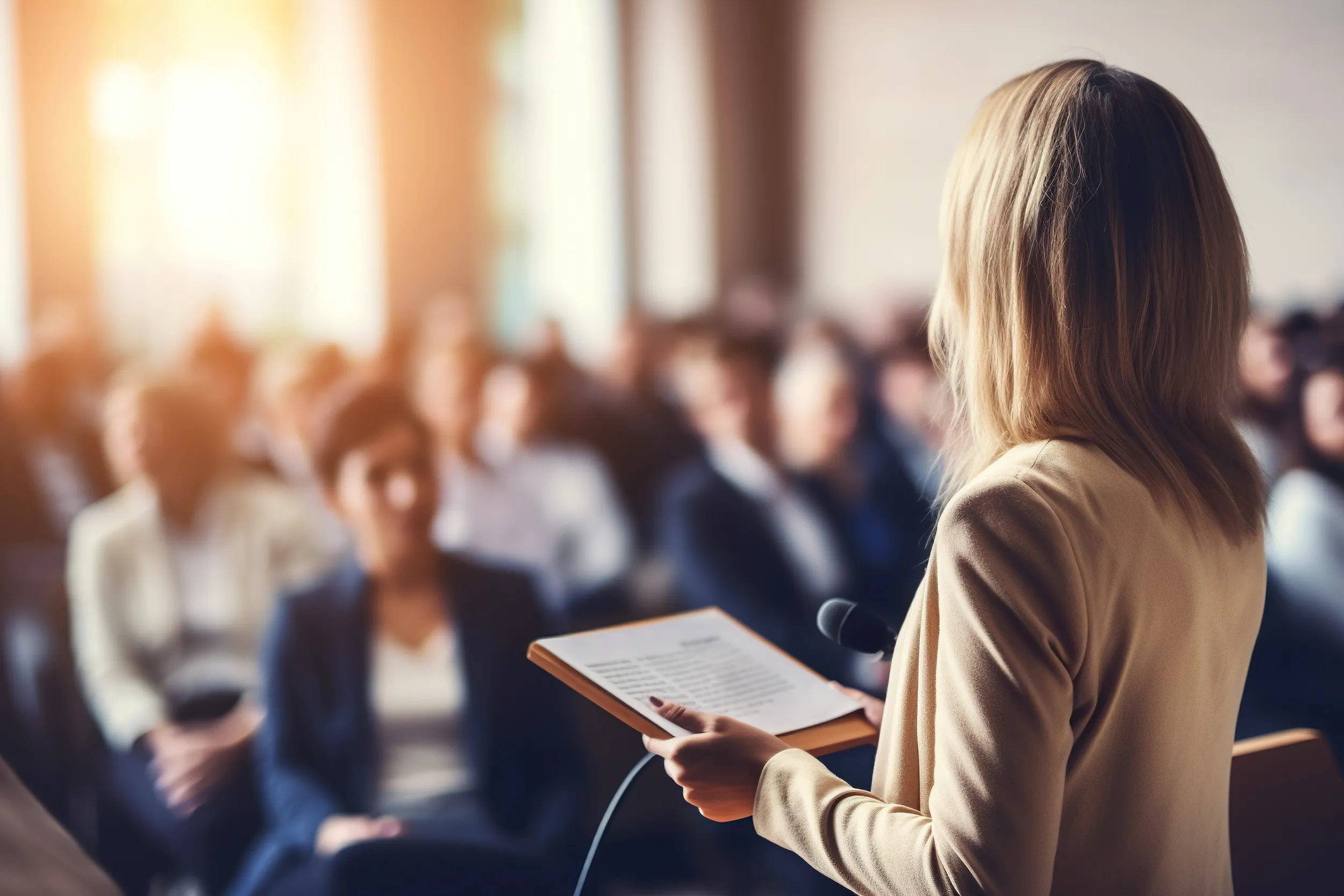 MIR conferences
Fall 2023 Animals, war, global warming, the Bible and Rembrandt are on the program of M...
Registration
All events
244 Bibles
The Reformers were translators. They translated the original editions of the Bible from Hebrew and Greek, in the same way that their humanist contemporaries translated the philosophers of antiquity into the languages of the 16th century.
The first Protestant Bible was the Zürich Bible. It was created by Ulrich Zwingli, from St. Gallen, Switzerland, and a team of translators, who spent six years reconstructing the texts in the Zurich dialect. A 1536 edition is on display in this room – it's the oldest work in a collection of 244 Bibles translated into as many languages. There are versions in French, Italian, English and Dutch, of course, but also in Bemba, Khmer, Creole, Eskimo, Gaelic, Navajo and Tuvaluan, and many more.
The expansion of Protestantism thus had a literary dimension, marked by the confusion of languages (the Tower of Babel) and their spread (Pentecost). You can listen to these two biblical episodes here in several languages, while a film shows a hand leafing through the 800 pages of a Zürich Bible dating from 1531.
Take a virtual tour of the Museum
The Museum in pictures
---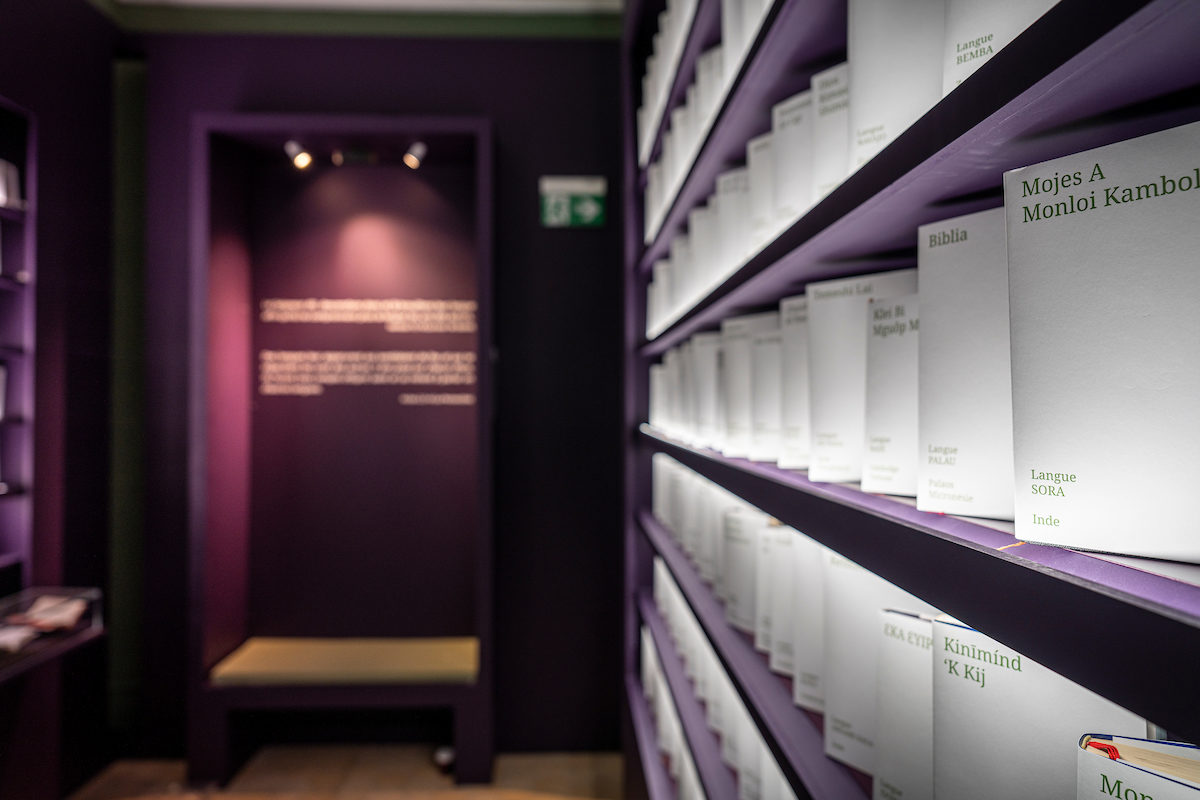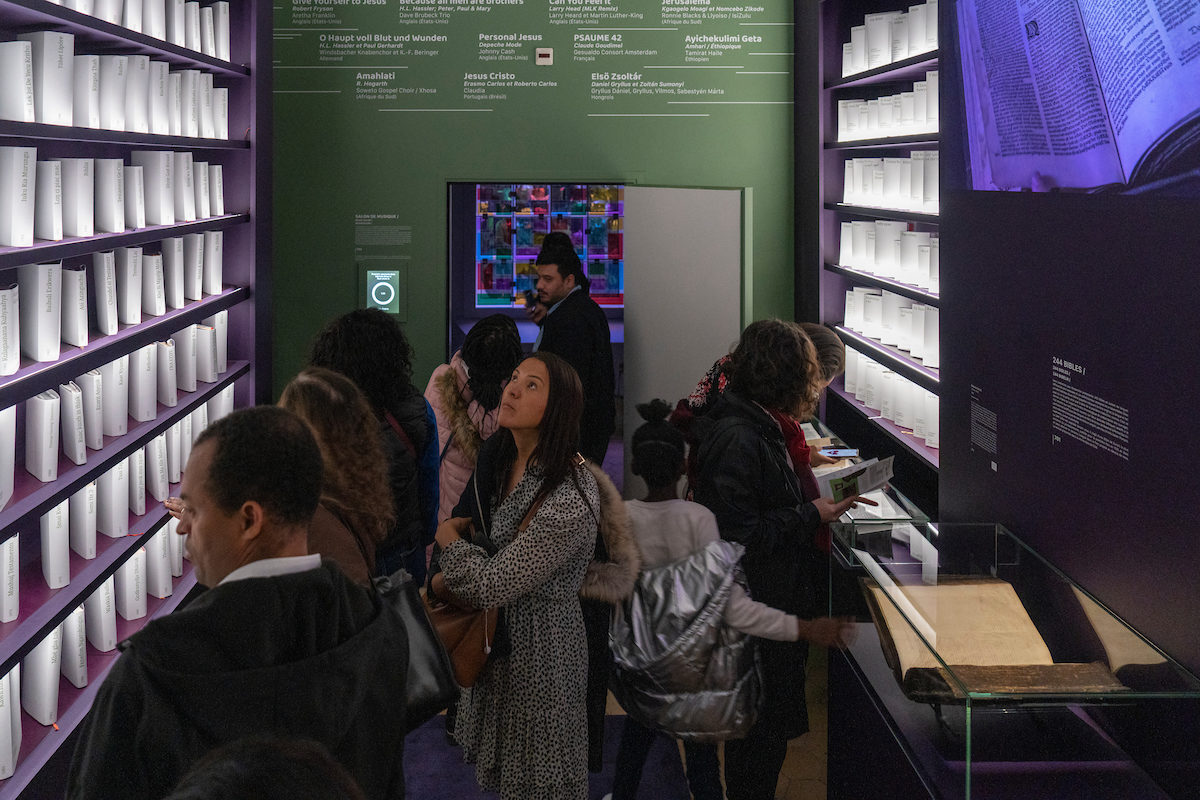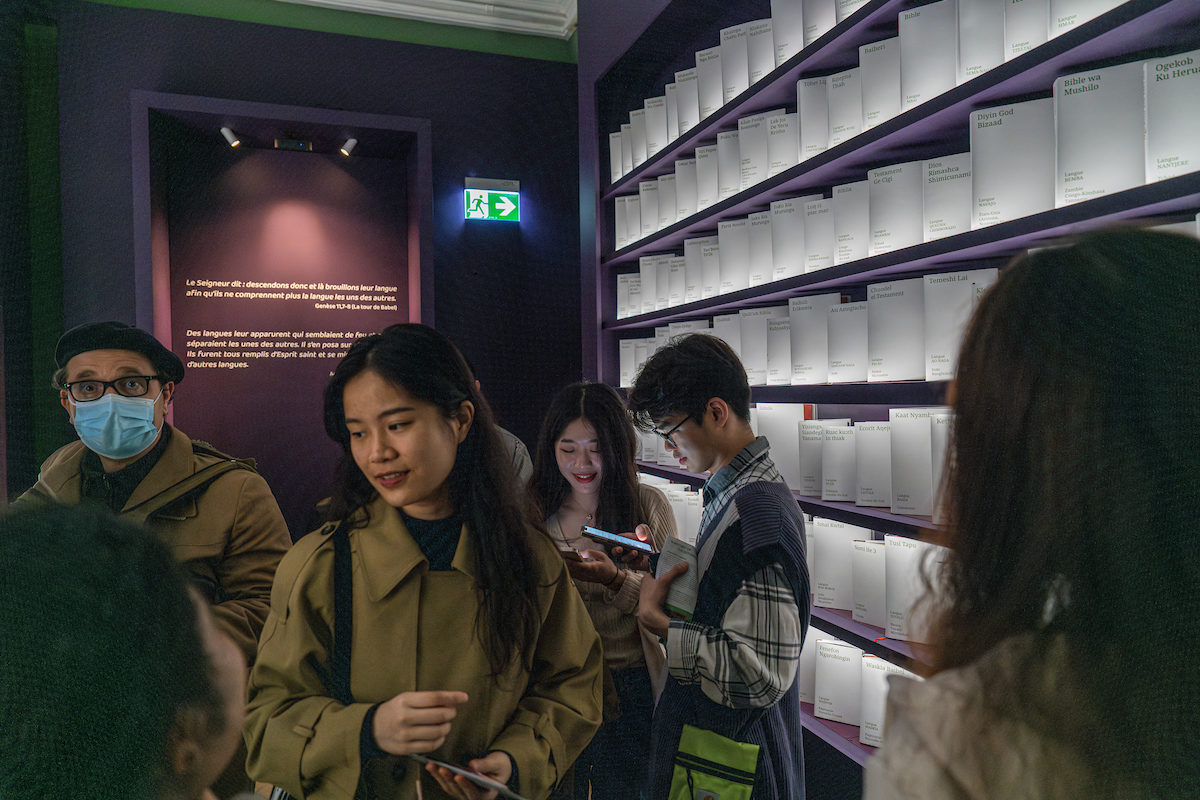 Permanent exhibition rooms