The Foundation
In 1949, Pastor Max Dominicé came up with the idea of creating a museum dedicated to the Reformation, and he entrusted this task to Prof. Olivier Fatio. That project saw the light of day in June 2000, when the International Museum of the Reformation (MIR) Foundation was formed for the purpose of creating and operating this Museum.
---
The Museum opened its doors in 2005 and is housed in the Maison Mallet. That building was a highly symbolic choice, as it was constructed in 1723 by descendants of Huguenot refugees on the site of the former cloister of Saint-Pierre where Genevans had adopted the Reformation in May 1536. The building is currently owned by the Protestant Church of Geneva, which rents space to the MIR.
The Reformation stripped the Church of its splendor, elaborate dress, relics and sculptural and pictorial decorations, leaving little for the Museum to exhibit other than portraits, books and written documents. Those are fascinating objects on their own, of course, but potentially off-putting for the uninitiated. A more appealing approach was needed.
To this end, Prof. Fatio, the Foundation chair, brought in two imaginative scenographers – Sylvia Krenz and René Schmid – who did wonders to creatively present the Reformation through 500 years of both Genevan and world history.
Prof. Fatio and the dynamic team he assembled also enlisted the support of numerous private donors and generous patrons, including Banque Pictet & Cie and the collector Jean Paul Barbier-Mueller. And thanks to a remarkable collaboration, the City of Geneva and the Historical Museum of the Reformation loan objects, books and paintings to the MIR from their collections.
The MIR is an unsubsidized private museum that requires a regular flow of funding to remain open. The members of the Foundation are responsible for securing this funding. They also support the MIR's management in the exciting but complex task of making the Museum a living and dynamic place of learning and culture in the center of Geneva – a city whose international stature owes much to the Reformation.
Françoise Demole, Honorary President
Foundation Board
Anne-Marie de Weck – President
Frank Gerritzen – Treasurer
Jean-Luc Beckert – President of AMIDUMIR
Monique Caillat
René de Gautard
Renaud de Planta
Emmanuel Rolland
Ueli Zahnd
Foundation bylaws
Prepare your visit
Ticketing
Permanent exhibition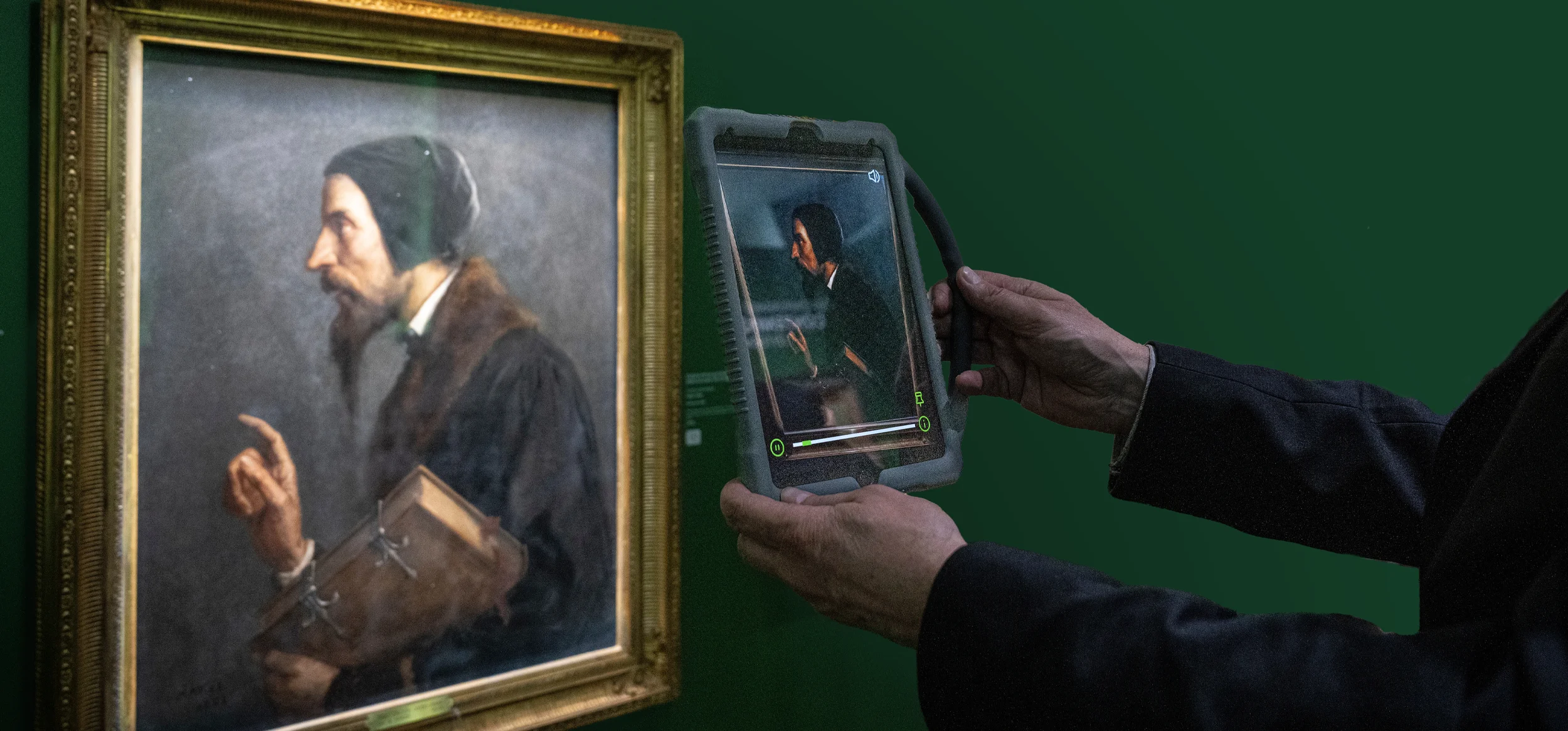 A history of the Reformation
 The Reformation was a religious revolution that began in Geneva, among other places, in the 16th ...
Registration
All events