Prepare your visit
Ticketing
Next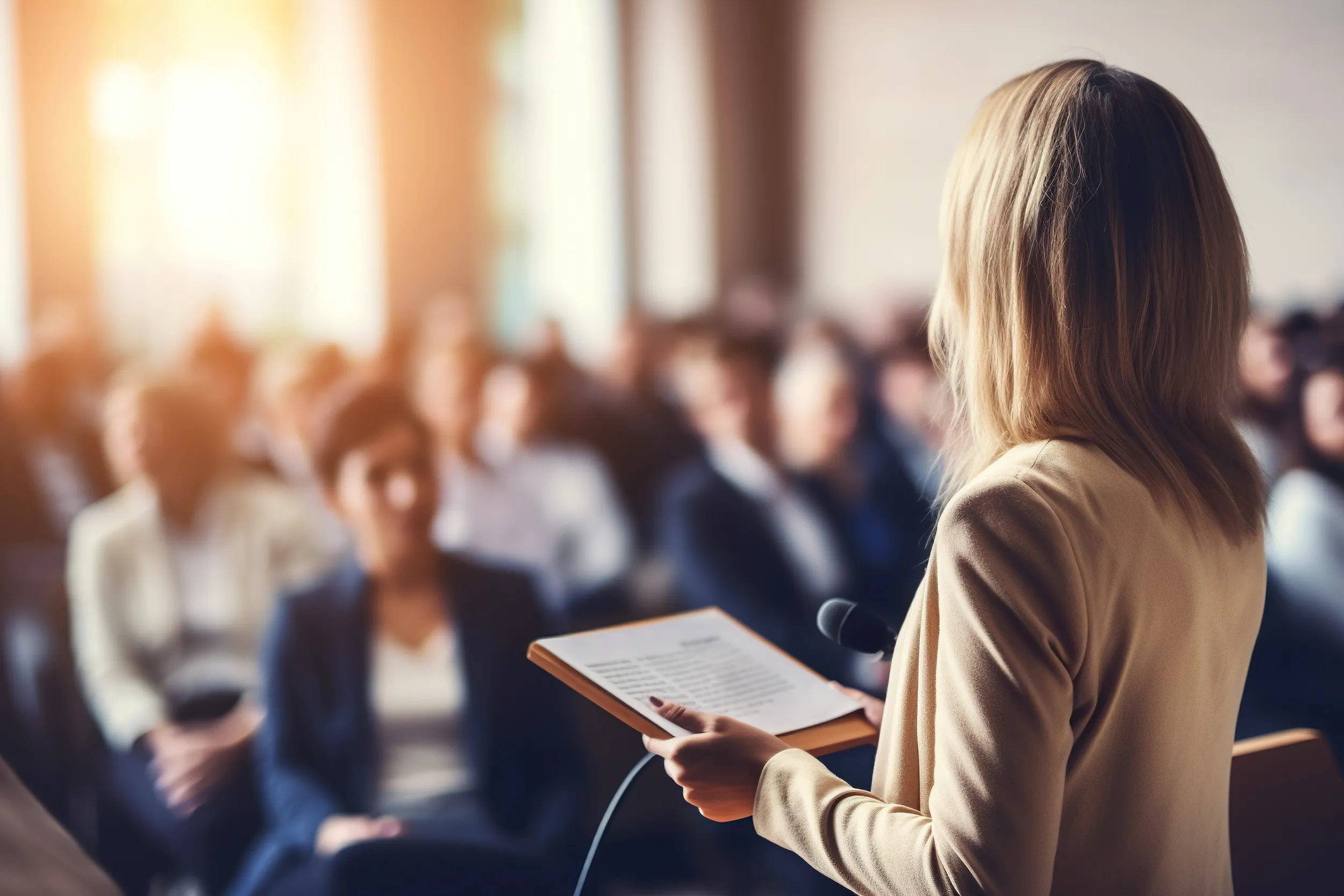 MIR conferences
Fall 2023 Animals, war, global warming, the Bible and Rembrandt are on the program of M...
Registration
All events
The permanent exhibition – "A History of the Reformation" – begins here. You're about to embark on a chronological and thematic journey divided into nine spaces in this building, the Maison Mallet. On this floor, you'll learn about topics such as the religious wars in France, imagery in the early years of the Reformation, the relationship between Geneva and John Calvin, and the spread of Protestantism between the 17th and 19th centuries. One floor down, you'll view displays on contemporary Protestant commitments, with a particular focus on key figures and themes in Protestant thought and politics as well as in intercultural relations.
This room presents the early years of the Reformation through objects associated with 30 individuals involved in this cultural and political revolution, which began in 1517 in Germany. The Reformation was driven by a desire to return to the sources of Christianity, whose foundational authority is the Bible, and by the belief that everyone must be able to read it in their own language.
The central display case contains five valuable editions of the Bible in German, French, English and Italian, which appear to float in a cloudless sky. Surrounding that case, pioneering figures are arranged from left to right – from Jan Hus to Elizabeth I (portrayed by Cate Blanchett). At the center of those figures sit portraits of Philipp Melanchthon and Martin Luther, painted by Lucas Cranach.
The Reformation started with Martin Luther. In this room you can view the famous 95 theses in which he condemns the practice of indulgences; a letter in his handwriting; and first-edition copies of his treatises Christian Liberty and The Bondage of the Will – two books that turned an internal dispute into a schism. The profound changes brought about by Luther's writings are apparent in the painting of the Temple of Paradise and in religious relics such as a communion cup from the 17th century and the first Protestant Book of Psalms in French.
---
Take a virtual tour of the Museum
The Museum in pictures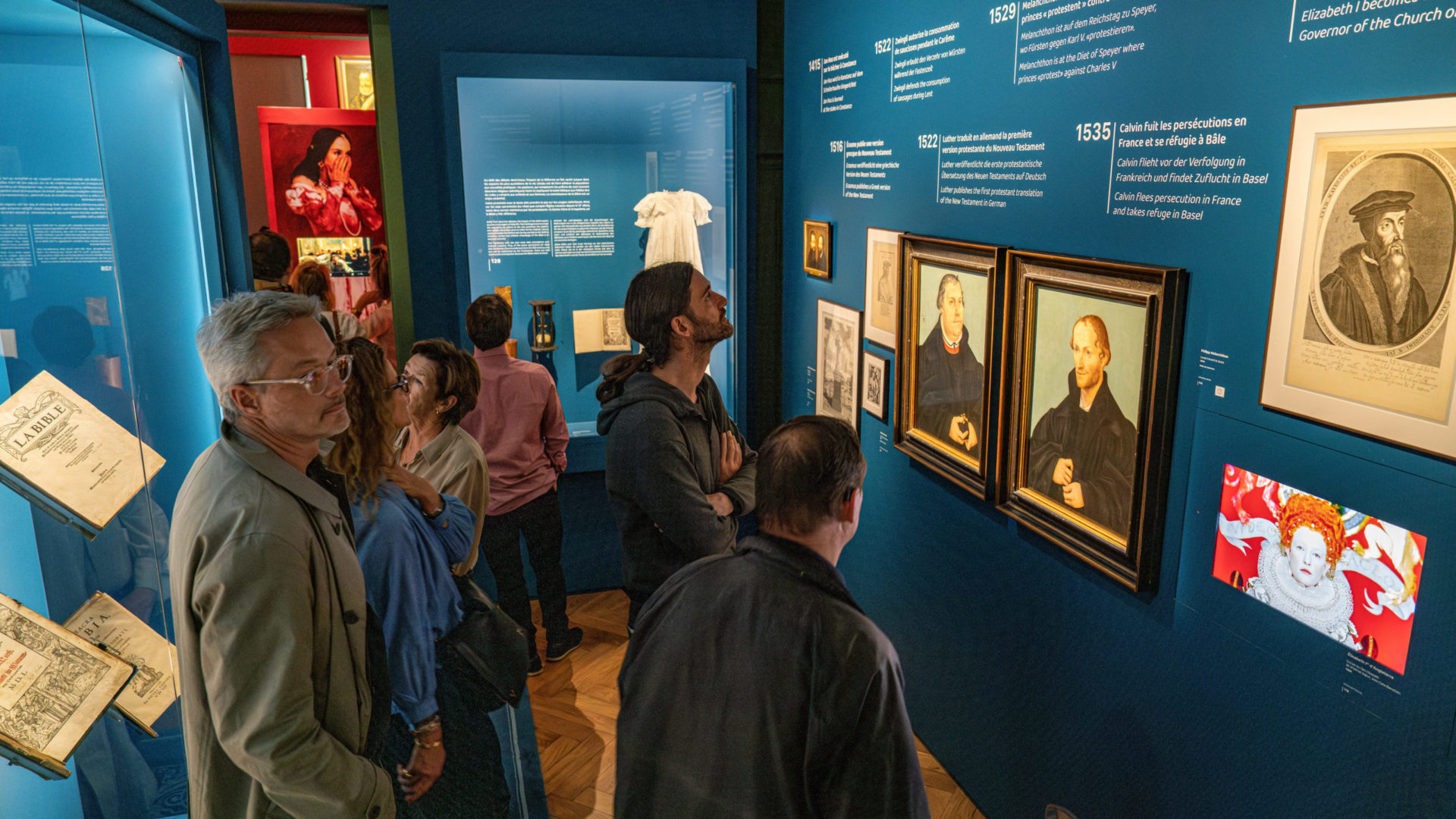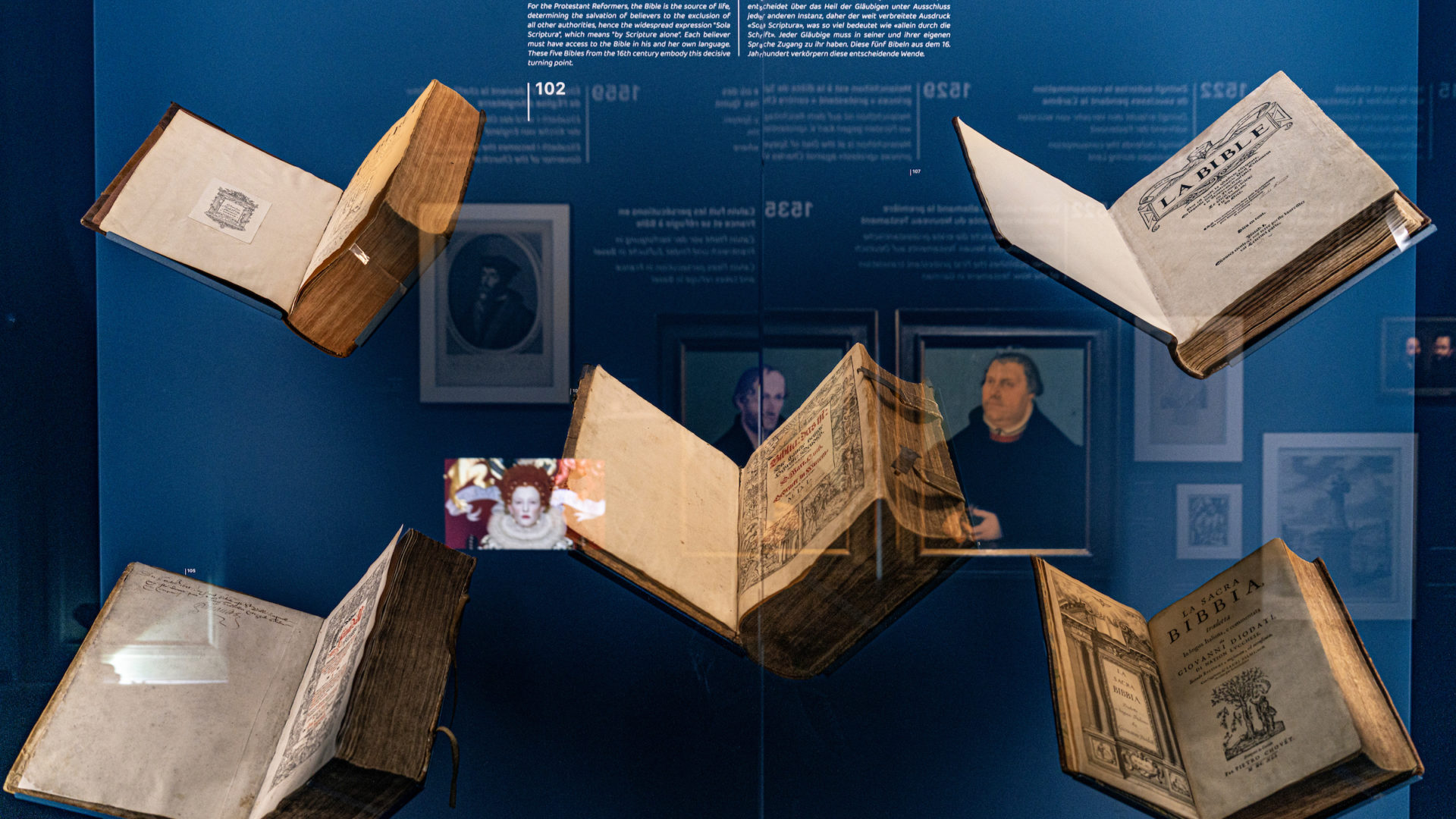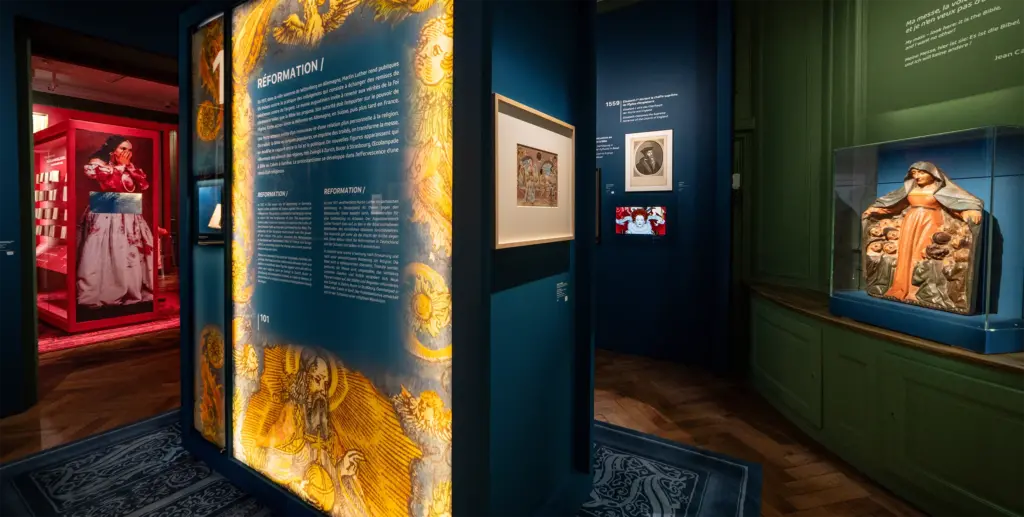 Permanent exhibition rooms