PAST TEMPORARY EXHIBITIONS
Faces of Théodore de Bèze
Prepare your visit
Ticketing
Future event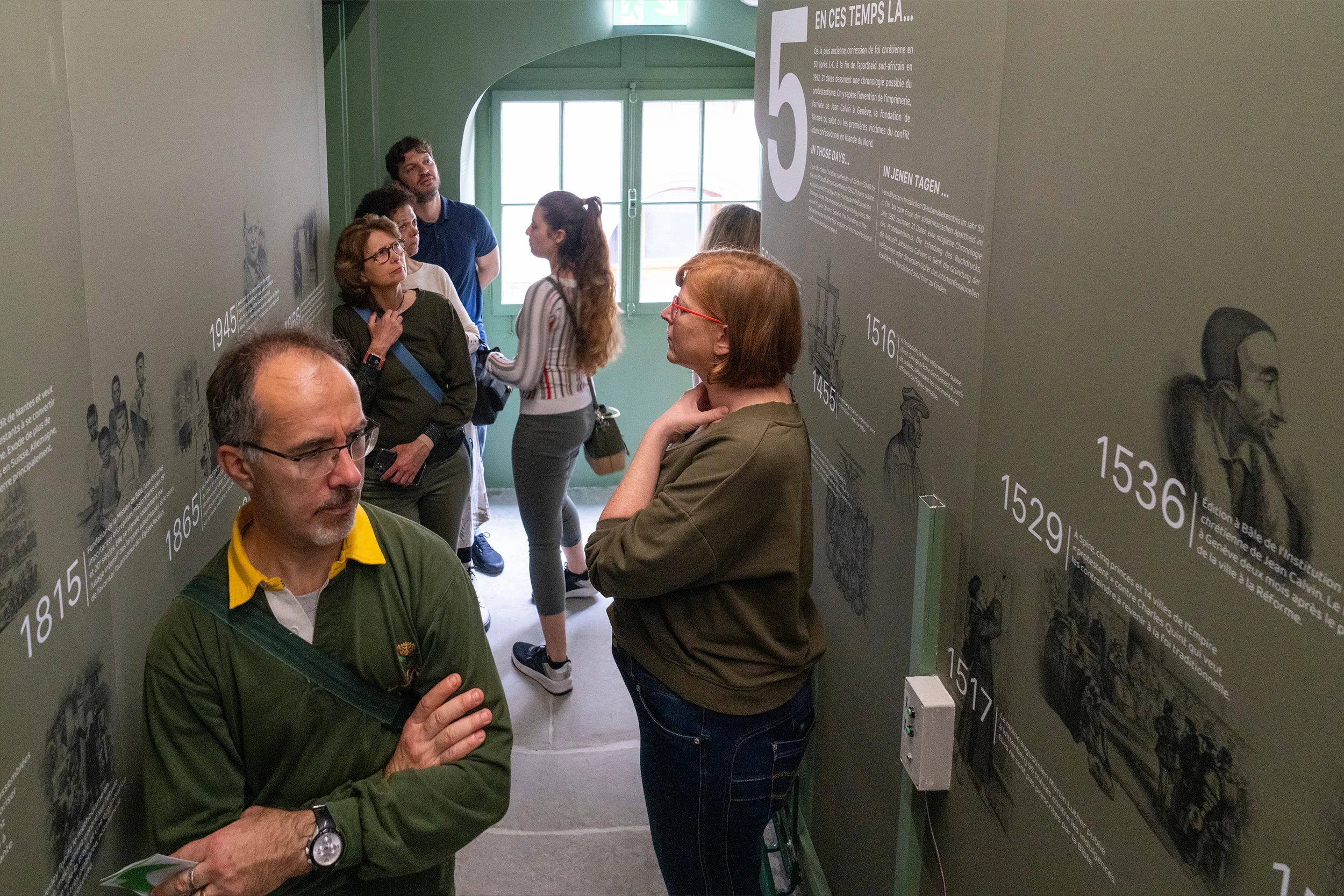 Next free guided tour
Every last Sunday of the month, the MIR offers the guided tour! Next date: October 29, 2023 ...
Registration
All events
Montaigne considered him a fine scholar; Catherine de Medici sought his company. As for the King of France Henri IV, he was worried about his critics…
Théodore de Bèze occupied a leading role in 16th century France. But the native of Vézelay in 1519 was also the great architect of the Reformation in Geneva and in Europe, after the death of Calvin whom he admired above all others. Author of 400 works, tireless translator of the Bible, occasional poet and successful preacher – he preached in front of 6,000 people in Paris – Théodore de Bèze represents one of the most important figures of Protestantism after the generations of Luther, Zwingli and Calvin .
---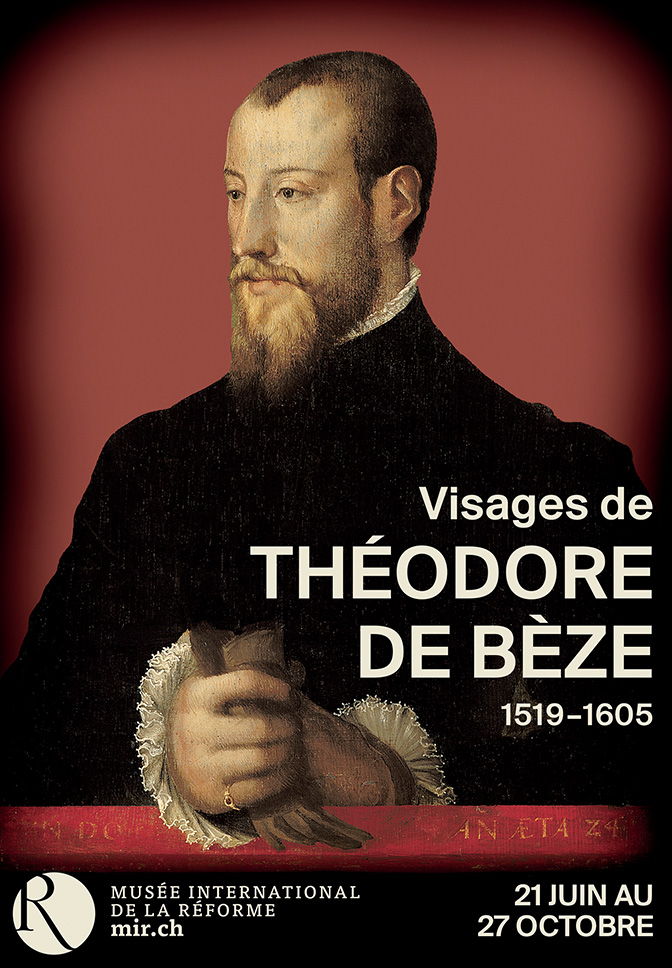 The International Museum of the Reformation is celebrating the 500th anniversary of his birth in 2019 by exhibiting in its prestigious salon a representative and original sample of testimonies linked to his person: among others his famous Icons of the Reformation, an erotic poem from his youth, a political writing co-edited with The Prince of Machiavelli, a letter in the handwriting of Henry IV, the famous anonymous portrait of the Reformer as a young man or the famous oil on canvas produced by Ferdinand Hodler in 1884 showing Calvin and the professors in the courtyard of the Geneva College. In total, 30 works presenting Théodore de Bèze as a poet, thinker, teacher and diplomat, a great Reformer who was also a great Genevan, first rector of the Academy that he founded with Calvin, moderator of the Company of Pastors for 15 years and witness of the Escalade in 1602 of which he crossed the night while sleeping peacefully…
Buried in the basement of the old cloister on which the MIR stands today, Théodore de Bèze comes back to life there so that some decisive pages in the history of the Reformation, of Geneva and of the Europe.
To go further: consult the page dedicated to Théodore de Bèze on the website of the Geneva Library.
---