UPCOMING TEMPORARY EXHIBITION
Rembrandt and the Bible. Divine etching
Prepare your visit
Ticketing
Conference to come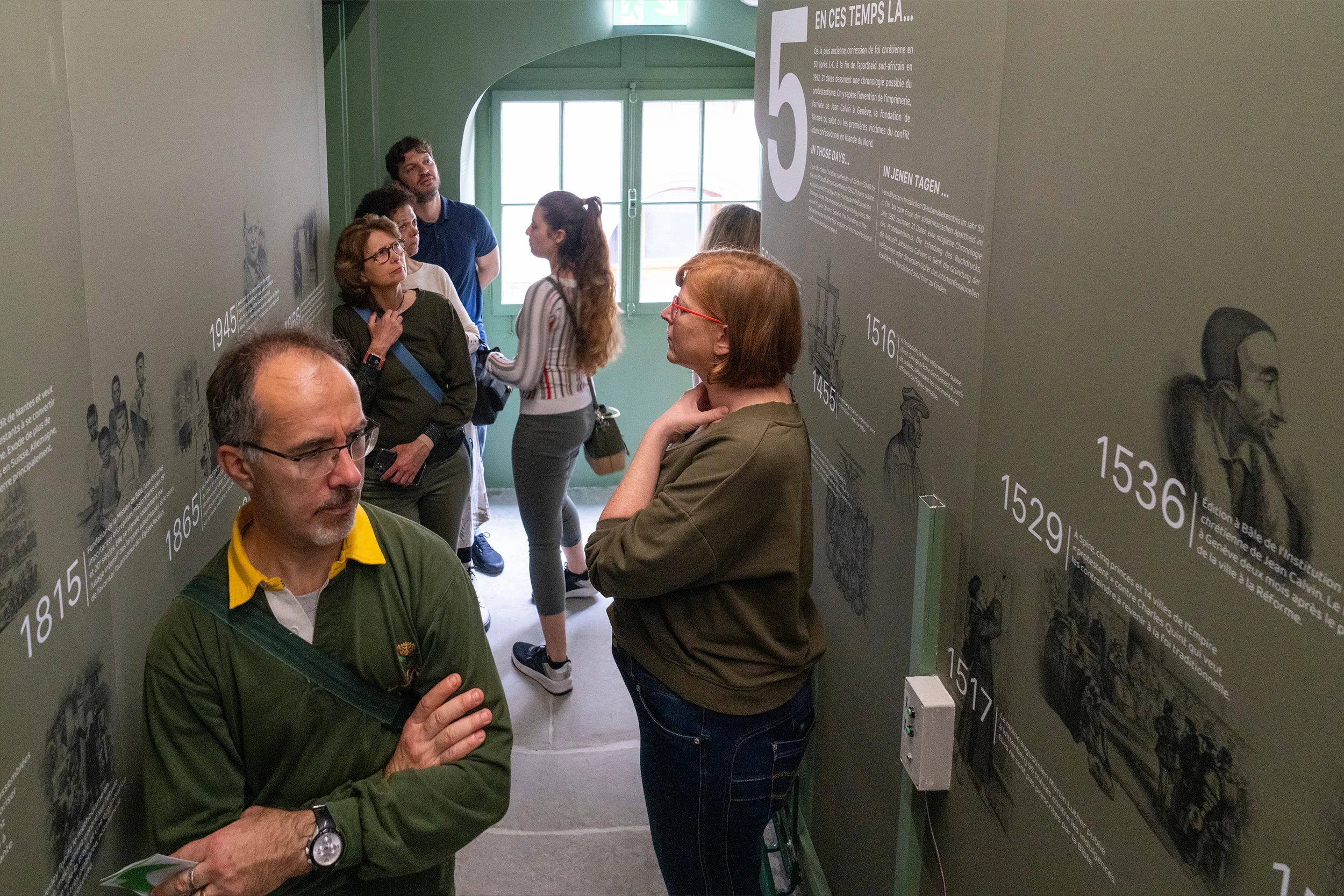 Tuesday 5 December 2023 at 6:30 pm
Next free guided tour
Every last Sunday of the month, the MIR offers the guided tour! Next date: October 29, 2023 ...
Registration
All events
In collaboration with the Musée d'art et d'histoire de Genève (MAH), the Museum will show 70 etchings by the great Dutch artist between November 30, 2023 and March 17, 2024.
An exceptional collection
The exhibition brings together 61 prints from the Cabinet d'arts graphiques (MAH), 10 from the Musée Jenisch and one from the Jan Krugier Foundation. Curated by Bénédicte de Donker, Curator at the Cabinet d'arts graphiques, the exhibition follows a biblical chronology, from Adam and Eve to the Acts of the Apostles, including the Sacrifice of Abraham, Joseph and the Woman of Putiphar, the Good Samaritan, the Resurrection of Lazarus and the Crucifixion.
Scenography in chiaroscuro
Designed by Simon de Tovar and Alain Batifoulier, the scenography adopts a variation in scale and chiaroscuro. The small format of the etchings is reflected in details enlarged 200 times on the picture rails, while brown and blue compete for shadows and light. Room texts, biblical quotations, a film and tour aids in ten languages put this unique concentration of the artist's engraved masterpieces into perspective.
Print your Rembrandt
A press inspired by a 15th-century model allows visitors to print themselves a detail of a Rembrandt's work, and take it home with them at the end of the tour.
Tuesday to Sunday, 1pm to 5pm, or by appointment (24h in advance): visites@mir.ch
Further information
Lecture (in French) by the curator, Bénédicte De Donker, on Tuesday December 5 at 6:30 pm on the theme: The Bible in Rembrandt's etchings. Info and registration
Read the article of Bénédicte De Donker in CODART, a famous guide to Dutch and Flemish art in museums worldwide.