PAST TEMPORARY EXHIBITIONS
It was several times. Eve, Noah, Moses and many others
Prepare your visit
Ticketing
Future event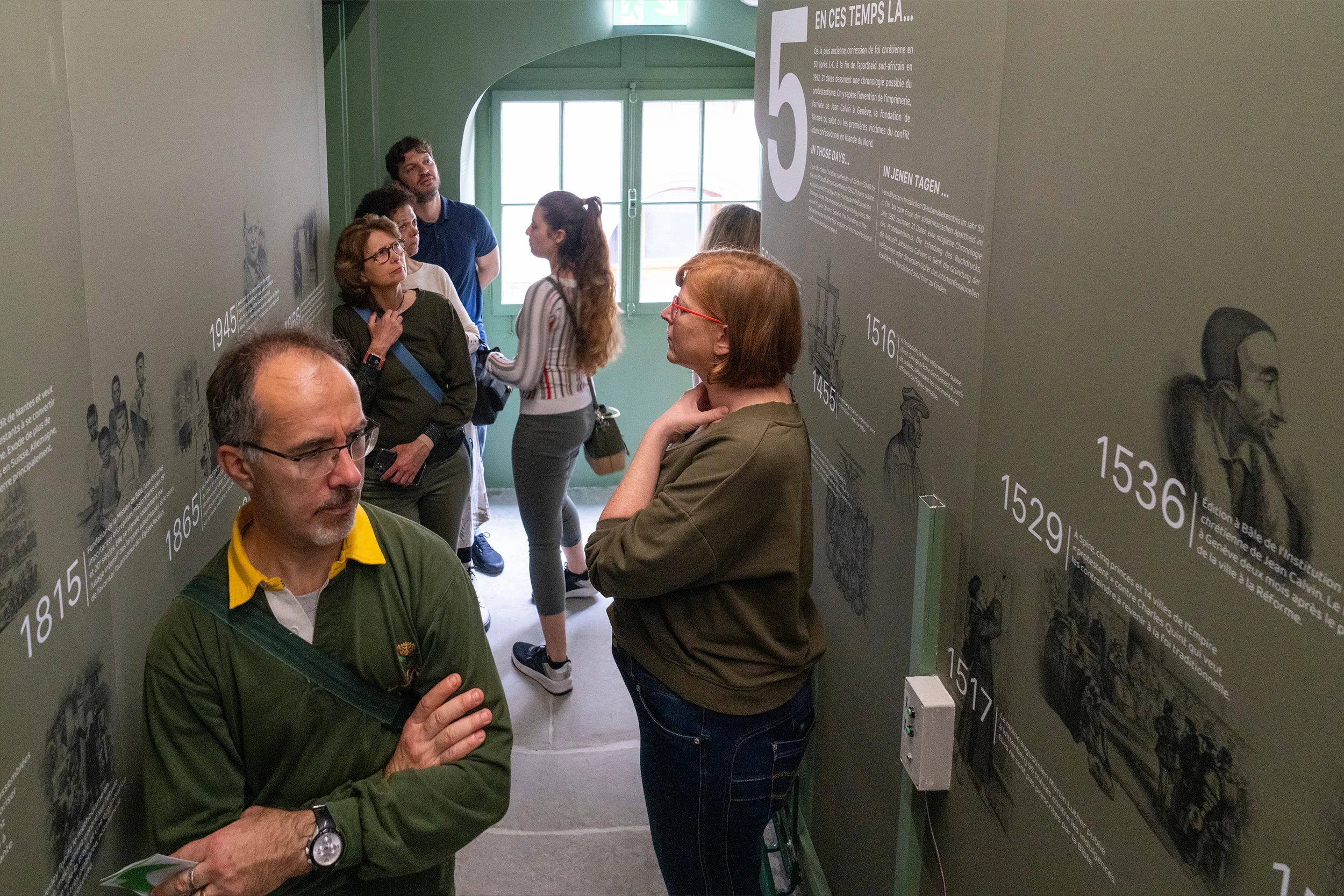 Next free guided tour
Every last Sunday of the month, the MIR offers the guided tour! Next date: October 29, 2023 ...
Registration
All events
Fifteen fantastic stories from the Bible come to life at the MIR: on the very top floor of the Tower of Babel, embarked on Noah's ark or in the belly of the fish with Jonah, the visitor is immersed in the heart of a living and colorful universe by two text and image virtuosos.
The artist Serge Bloch – illustrator of the "Max and Lili" series – and the writer Frédéric Boyer recreate for an audience of all walks of life and of all ages the poetic world of the founding stories of the Old Testament.
Installed in the permanent exhibition of the MIR, screens on one, two, and sometimes even three walls follow one another from one room to another, enhanced by frescoes, drawings and texts that are both aesthetic and educational.
Actor André Dussolier lends his voice to the eleven films in the exhibition.
---