Treasures
The fatal joust of Henry II
Prepare your visit
Ticketing
Future event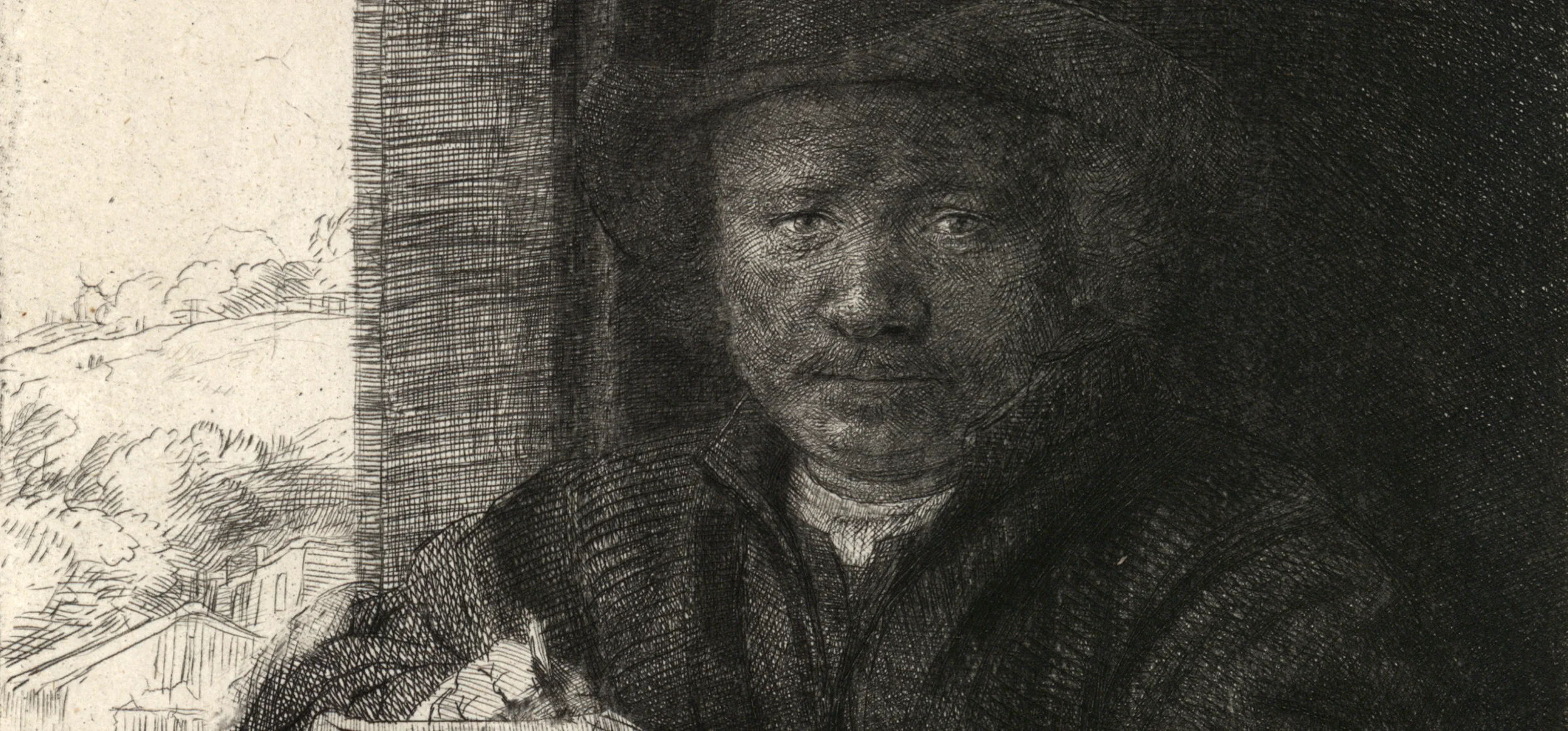 December 5, 2023
The Bible in Rembrandt's engraved works
Tuesday 5 December, International Museum of the Reform, 6.30 p.m. Religious motifs are importan...
Registration
All events
Here, among the jewels of the MIR, is this engraving which represents the fatal joust of the King of France Henry II, on June 30, 1559, where the latter was mortally wounded.
Henry II, second son of Francis I, reigned from the latter's death until his own on July 10, 1559. His reign, under which Protestantism experienced great growth, was marked by rigorous repression against Protestants. .
On the occasion of the double wedding of Elisabeth of France (daughter of Henry II) with Philip II of Spain on the one hand, and of Marguerite de France (sister of Henry II) with the Duke of Savoy, a tournament was organized on June 30, 1559 in the great rue Saint-Antoine in Paris. During the joust, the king was seriously injured in the eye, from an accidental spear thrust by Gabriel de Lorges, Count of Montgommery – the captain of his elite guard. Despite the care of renowned surgeons, including the famous Ambroise Paré, Henri II died of his injuries ten days later.
This engraving was produced by the artists Jean Perrissin and Jacques Tortorel at the request of the Geneva printer Jean de Laon, who integrated their works into a work entitled Histoires divers qui sont memorables touching the wars, massacres, and unrest that occurred in France in those last years. Published around 1570, this collection was intended to illustrate the events of the past decade, according to the accounts of witnesses. It constitutes a document of primary importance for the period.
The fatal joust of Henry II, 1569-1570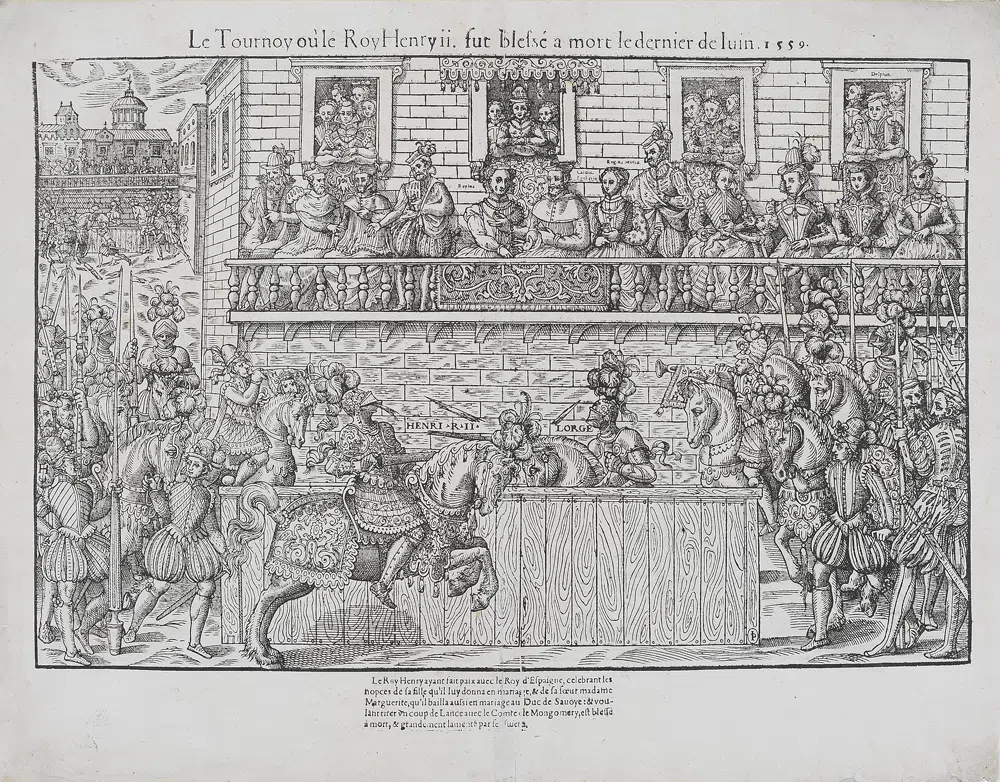 This engraving represents the fatal joust of King Henry II of France, on June 30, 1559, where the latter was mortally wounded.