PAST TEMPORARY EXHIBITIONS
CinemaMIR
Prepare your visit
Ticketing
Future event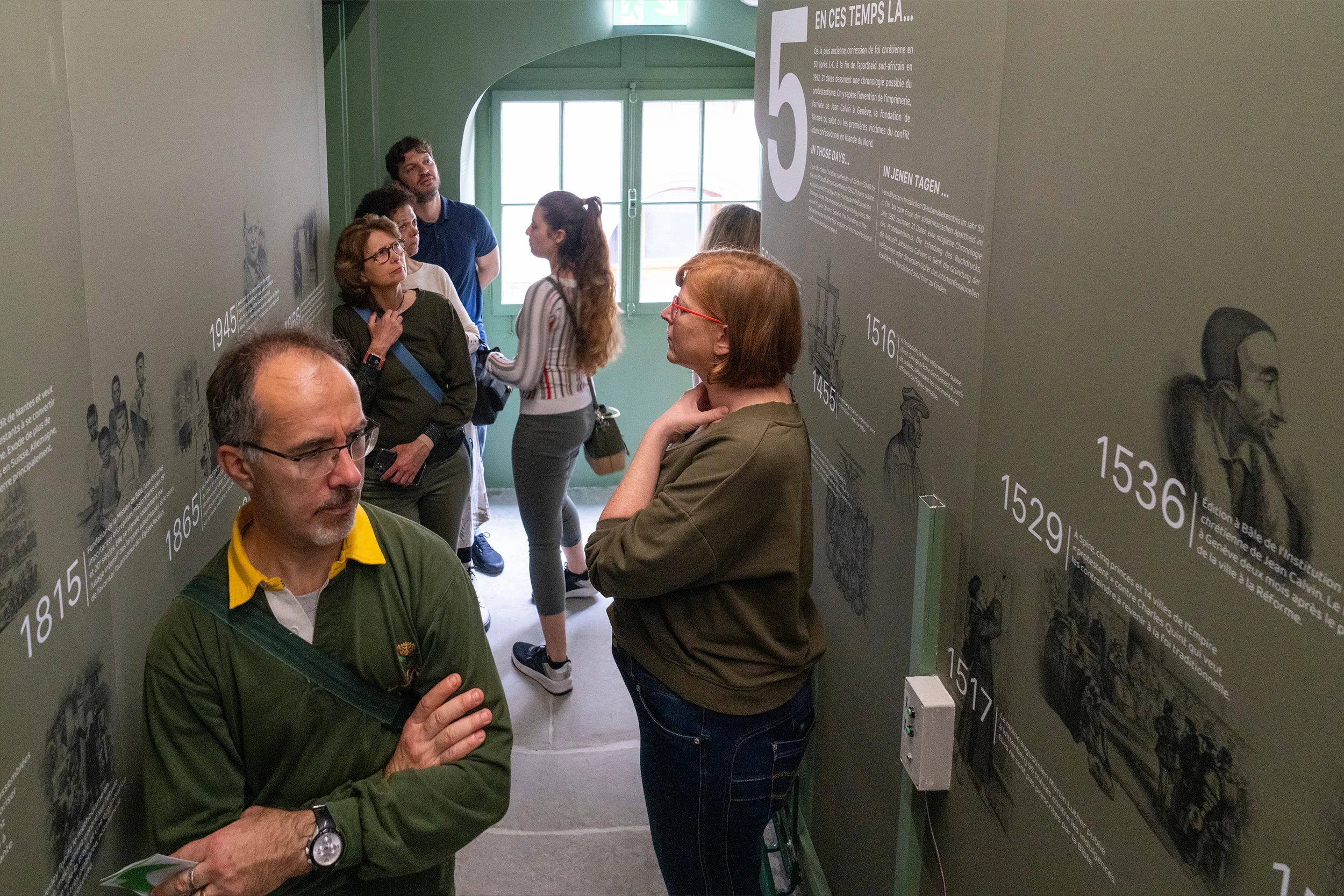 Next free guided tour
Every last Sunday of the month, the MIR offers the guided tour! Next date: October 29, 2023 ...
Registration
All events
Like at the cinema in the Company room. Watch or rewatch the eleven "Once Upon Many Times" films
The Old Testament recounts the beginnings of the world and humanity in various ways. To restore the narrative and poetic power of its original stories, the artist Serge Bloch and the writer Frédéric Boyer created the work Bible. The founding stories (Bayard, 2016), 35 famous stories brought to life through text, drawing and animation. Eleven of them are presented here through as many films of four minutes each, allowing you to immerse yourself freely or continuously in the Creation of the World, the Garden of Eden, the Drama of Cain and Abel, the Flood, the Tower of Babel, the Laughter of Sarah, the Sacrifice of Isaac, the Exodus from Egypt, the Fall of Jericho, the Poetry of the Song of Songs and the Tribulations of Jonah. Benefiting from the valuable assistance of the actor André Dussolier and the composer Benjamin Ribolet, these screenings extend the exhibition "There were several times" which was held in the MIR rooms between January 25 and May 19, 2019. This extension in another format responds to the wishes expressed by its many visitors.
Drawings and illustrations: Serge Bloch
Texts and writing: Frédéric Boyer
Video creation: Serge Bloch, Samuel Bloch and Pascal Valty
A collaboration with CENTQUATRE-PARIS
The book and DVD of the 35 BIBLE stories. The founding stories are on sale at the MIR store
---