Past and upcoming conferences
Prepare your visit
Ticketing
Future event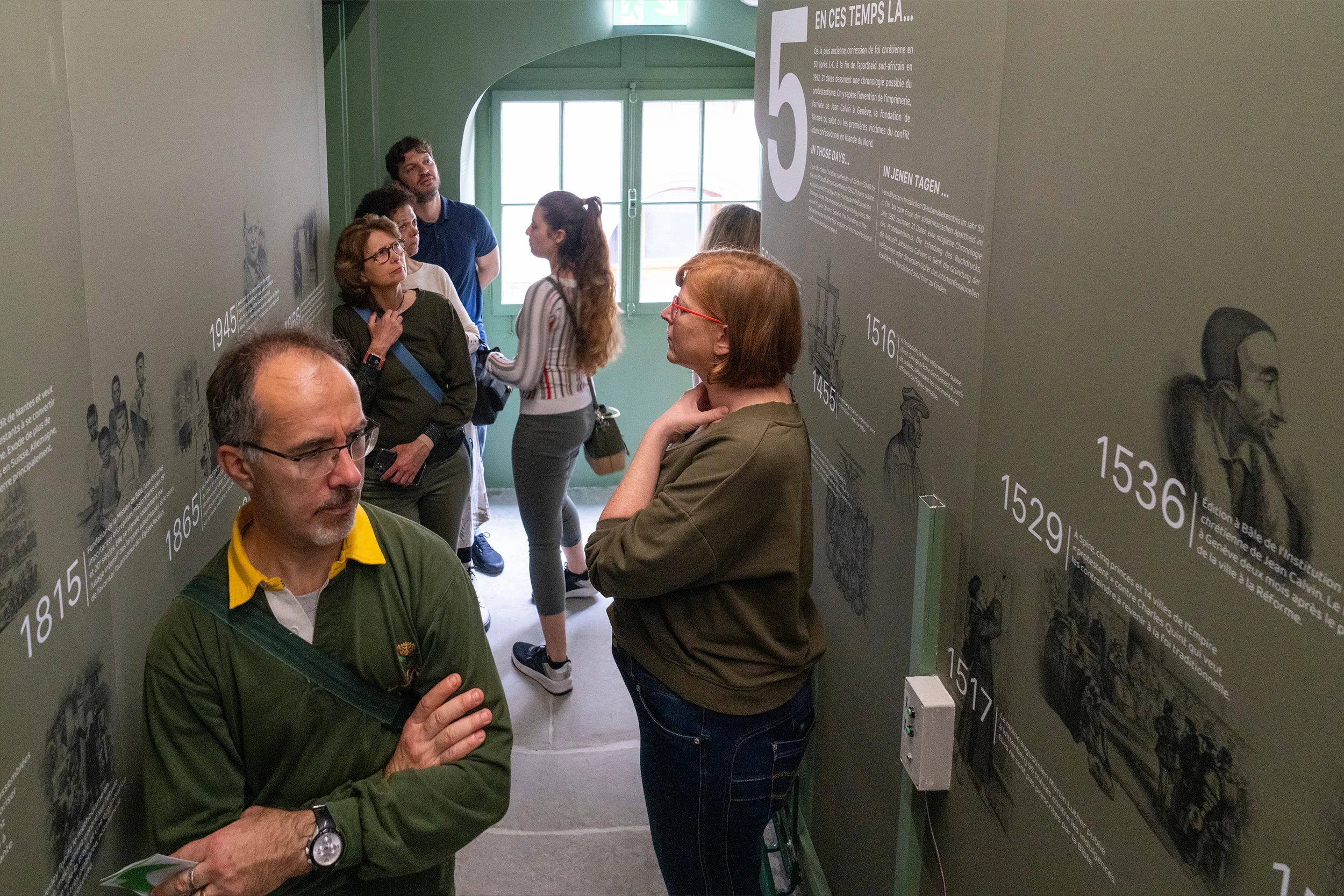 Next free guided tour
Every last Sunday of the month, the MIR offers the guided tour! Next date: October 29, 2023 ...
Registration
All events
Animals, war, the environment, 16th-century disputes, the Bible and Rembrandt are on the program for this autumn's MIR conferences. Here's a look back at past events and a preview of upcoming ones.
An elephant in 7th heaven
Following on from the deeply moving exhibition Déflagrations, devoted to children and war, on September 20, humanitarian delegate Marion Lombard spoke about the latter. In Gaza and Mosul, unprecedented truces have been concluded to save animals in poor condition. In Karachi, an elephant brought a whole nation to tears as it was flown off to join its fellow creatures in a Cambodian reserve.
Two weeks later, renowned environmental thinkers Dominique Bourg and Philippe Roch brought down to earth an impressed audience with their worrying diagnoses and perspectives on the degradation of our planet. The future is dark and burning, but even the smallest ecogesture is important, as is the mobilization of spirituality and the inner worlds.
To the sources of knowledge
The next conference will be devoted to the four Gospels of the New Testament. French writer and editor Frédéric Boyer offers a new translation of these seminal texts, close to the context in which they were written and the way they were consulted at a time when few people knew how to read. Published by Gallimard, these "new" Gospels will be presented by Frédéric Boyer on November 8 at 6:30pm at MIR. Not to be missed!
15 days later, historian Pierrick Hildenbrand will talk about the context, content and course of the Zurich disputes of 1523. These disputes were fundamental to the transition of several Swiss cantons to the Reformation. They inaugurated a new way of involving the community in changes of belief and society. Five centuries later, the historian's insight promises to be fascinating.
Divine engraving
From December to March, Rembrandt will be the guest of honour at the Internal Museum of the Reformation, with a extraordinary exhibition of engravings. On December 5, curator Bénédicte De Donker will talk about the importance of the Bible in the work of the great Protestant painter.